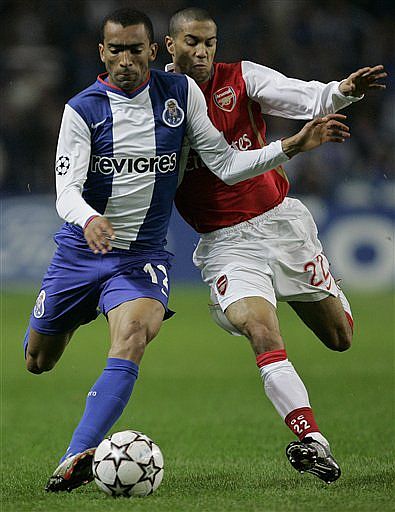 Well, Jose Mourinho is certainly not coming back to Chelsea FC. Its actually Jose Bosingwa, 25, FC Porto's right back. Manchester United may win the title today but we will be most probably be the one's who will win the race to sign their target. Man Utd were very keen on the Right back but were unwilling to match the £15.8million price tag put on him by Porto.
But Chelsea, desperately in need of a proper Right Back have suddenly jumped in the race for him. According to Portuguese papers, a fee has been agreed with the clubs and it will be confirmed by Monday. He seems to be handed a five year contract at the bridge.
He previously played under Jose Mourinho and was a unused substitute in Porto's Champions league win over Monaco in 2003. I watched some videos of him over on Youtube and he seems to be very good. He is a fast and makes quite a lot of overlapping runs, more like our current player, Belletti. Hope he's much better than him in the defensive areas though.