Bridge signs new contract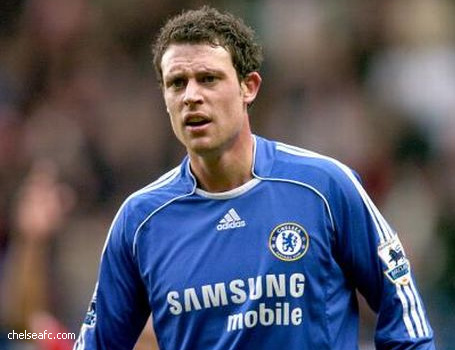 Wayne Bridge has stunned everyone by signing a new four year deal which runs until 2012 just days after reports that he was on the verge of joining Portsmouth for £7 million, the same fee for which he joined the club. He has always been the second guy and the signing of Ashley Cole from Arsenal in 2006 pushed more on the sidelines. But he has always been a great professional and has done a wonderful job when always called upon. It is difficult to pick him ahead of Cole even though many believe that Cole is not the same player he once used to be when at Arsenal, because Cole is defensively better than Bridge. Had Cole started ahead of Bridge in the Carling Cup final, I think that we could have won it. Bridge lacks the big game experience and hence played in only 22 games.
Didier Drogba who was widely expected to surely leave Chelsea now looks set to stay till the end of his career. During the first press conference,Scolari said that Drogba is 200% in his plans. Now he has followed up the statement by giving a new contract to him worth £130,000-a-week which is equal to the amount earned by Captain, John Terry. He is the best striker in the world and with this wages offered he surely should not think about Milan and Madrid now, a thought which made him inconsistent and poor last season. I am hoping that now that theDROG comes back to his spectacular best which he is capable of.
Meanwhile his former Club, Marseille have said that their fans have staged an online petition to raise £22 million required to get Drogba. So far £1.5 million has been raised. But their Chief Executive said that even if they raised the money they won't be able to afford his wages.
Thanks for the image to magpieszone.com.