Unleashing Potential: Mykhailo Mudryk and Pochettino's Vision at Chelsea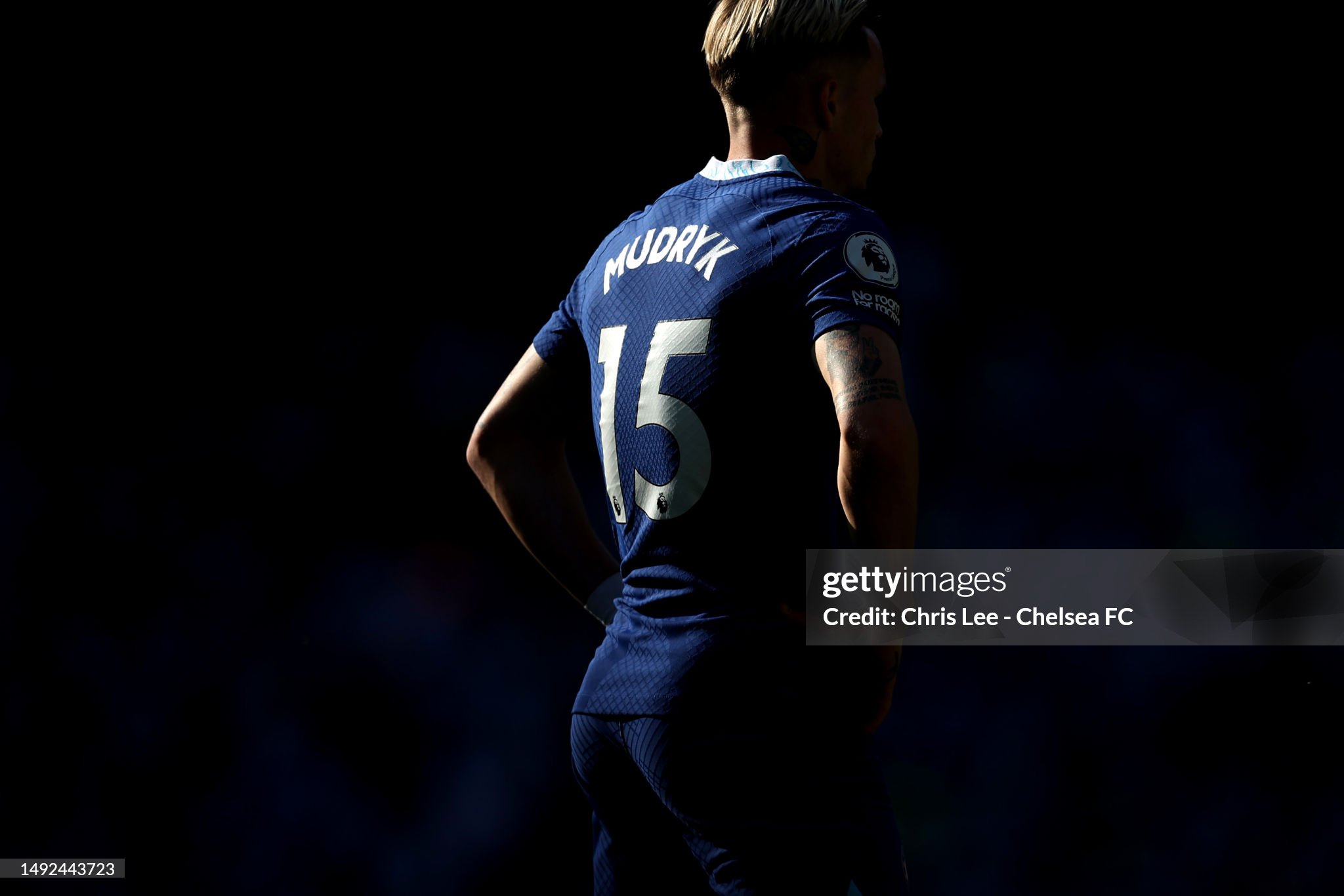 Excitement was in the air as Mykhailo Mudryk showcased his immense talent with a jaw-dropping volley, scoring his first goal for Chelsea in a thrilling 4-3 friendly victory against Brighton in Philadelphia. The 22-year-old Ukrainian prodigy, who arrived at Stamford Bridge for a staggering £88.5 million from Shakhtar Donetsk, is now eager to elevate his game to new heights under the guidance of manager Mauricio Pochettino.
Despite enduring a challenging period last season, where he struggled to find the back of the net in 17 consecutive games, Mudryk remains optimistic about the future. "It is not all my potential. It is only 20 percent," he humbly admits, hinting at the untapped abilities he believes Pochettino can help him unlock.
The dazzling goal he netted against Brighton was a result of hard work and dedication during training sessions, proving that he's determined to prove his worth to Chelsea supporters. While his previous managers, Frank Lampard and Graham Potter, couldn't fully unleash his talents, Mudryk views his time at Chelsea as a "learning period," emphasizing the need for patience as he continues to adapt and grow.
Addressing his critics, the young winger confidently asserted, "If people always expect so much from someone, then it is his problem because he is [the one who is] expecting." His message is clear – with the right support and encouragement, he is poised to flourish in the Chelsea blue.
Impressive performances from the likes of Christopher Nkunku, Nicolas Jackson, and Conor Gallagher also added to the excitement, securing an entertaining win for the Blues. Notably, Jackson's brilliant 30-minute cameo was instrumental in Mudryk's goal and left the Ukrainian star in awe. Looking forward, Mudryk can't help but imagine the possibilities of what they can achieve together as a team.
As the 2023-2024 season approaches, Chelsea fans eagerly await the dynamic partnership between Mykhailo Mudryk and Mauricio Pochettino, hoping it will unleash the full potential of this talented winger. With hard work, determination, and the right guidance, the sky's the limit for Mudryk at Stamford Bridge. Keep an eye out for this promising duo, as they embark on an exciting journey towards success