Chelsea Preview 2023-24: Mauricio Pochettino's Impact and Promising Young Talents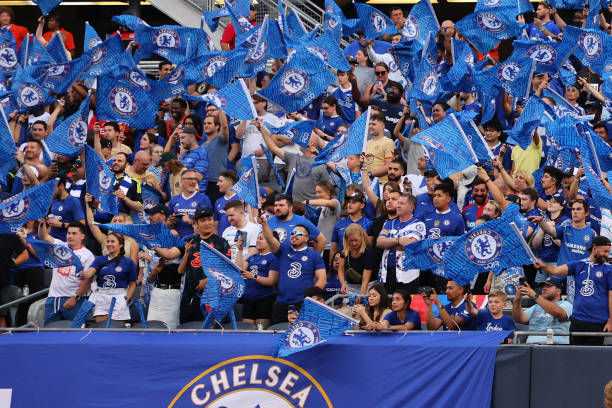 As Chelsea prepares to embark on their second year under the ownership of Todd Boehly and Clearlake Capital, there is an air of uncertainty surrounding the team. Last season was tumultuous, leaving fans and pundits unsure about what the future holds. Despite having to trim their squad, Chelsea faces a significant challenge in rebuilding their team with a mix of young, unproven talent and the departure of experienced players. However, the arrival of Mauricio Pochettino as the head coach brings hope and anticipation for a new chapter at Stamford Bridge.
Pochettino's Impact
The appointment of Mauricio Pochettino as head coach offers a glimmer of hope for Chelsea's revival. With his track record of success at Tottenham and Paris Saint-Germain, the Argentinian brings a wealth of experience and authority to the club. Pochettino's coaching prowess is widely recognized, and if given the freedom to work without interference, he can undoubtedly elevate Chelsea to new heights.
A More Intense Playing Style
Without the burden of European football, Pochettino will have ample time to develop and train the young talents at his disposal. This newfound freedom may pave the way for a more intense, vibrant style of play on the pitch. The focus on nurturing and integrating promising prospects like Lewis Hall, Ian Maatsen, Nicolas Jackson, Carney Chukwuemeka, Noni Madueke, Andrey Santos, Levi Colwill, and Mykhaylo Mudryk will intrigue fans and offer a glimpse of Chelsea's potential future stars.
The Revolutionary Approach
As Chelsea aims for a fresh start, they have taken a revolutionary approach to their squad composition. The club has parted ways with established international players, leaving them with a relatively inexperienced squad. The success of this approach will heavily depend on whether newly acquired forward Christopher Nkunku can fill the void left by top internationals and deliver the goals the team needs. Additionally, securing the services of Brighton midfielder Moisés Caicedo could provide a much-needed boost to the squad's overall quality.
Pochettino's Familiarity with the Premier League
Unlike their previous managerial change, Chelsea carefully considered their options before appointing Pochettino. His extensive knowledge of the Premier League from his time at Tottenham should give him a head start in adapting to the team and its challenges. Pochettino's reputation for developing young players and instilling a strong work ethic could prove vital in rejuvenating Chelsea.
The Potential of Enzo Fernández
Enzo Fernández, the highly-rated midfielder signed from Benfica for a British record fee, is yet to find his consistency at Chelsea. However, his undeniable talent and flashes of brilliance make him an exciting prospect. Pochettino's focus on adding dynamism to Fernández's game could unlock his full potential, benefiting both the player and the team in the long run.
Reece James: An Academy Star to Lead the Way
With the departure of Mason Mount, Chelsea's fans will look to Reece James for inspiration. Seen as one of their own, James's contributions as a right-back extend beyond defensive duties, making him a significant attacking threat. His fitness will be critical to Chelsea's success, and a strong run of form from James can significantly bolster the team's performance.
Levi Colwill: A Rising Defensive Talent
The emergence of Levi Colwill offers much-needed hope in the defensive line. After impressing during his loan spell at Brighton and shining for the England Under-21s in the European Championship, Colwill has signed a new six-year contract with Chelsea. His speed, strength, positional awareness, and technical abilities make him a prime candidate to establish himself under Pochettino's guidance.
Chelsea's second year under the ownership of Todd Boehly and Clearlake Capital is filled with anticipation and uncertainty. With a new head coach in Mauricio Pochettino at the helm, the team has an opportunity for a fresh start. Pochettino's experience and coaching acumen will be crucial in shaping the team's playing style and developing the young talents within the squad. While challenges lie ahead, the combination of Pochettino's leadership and the emergence of promising players like Enzo Fernández and Levi Colwill offers hope for an exciting future at Stamford Bridge. Fans eagerly await the new season, eager to see how Chelsea will fare under their new direction.
Image Source:
Embed from Getty Images