Chelsea vs West Ham: Premier League Clash at the London Stadium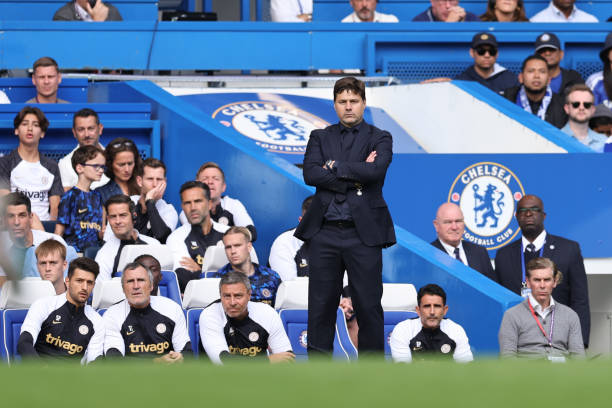 The highly anticipated London derby between Chelsea vs West Ham is set to take place on Sunday, August 20, 2023. This Premier League showdown will be held at the London Stadium, and both teams are eager to secure a victory after starting their campaigns with 1-1 draws. The pressure is on for the respective managers to kickstart their season with a win.
Chelsea vs West Ham News
Both teams have some key players who may impact this clash. For West Ham, fans are excited to potentially witness the debut of James Ward-Prowse, who recently joined the club. Additionally, Alphonse Areola is expected to continue guarding the goal.
On the other hand, Edson Alvarez's involvement may be limited as he has had minimal training since he departed from Ajax. Meanwhile, Chelsea's Reece James, who experienced some concerns during the match against Liverpool, is expected to feature after being confirmed as merely fatigued. Another player to watch out for is Moises Caicedo, who recently made a high-profile move from Brighton to Chelsea.
Facing the Transfer Challenges:

While West Ham navigates the intricacies of the transfer window, Chelsea's unwavering commitment to revitalizing its squad shines through. The club's dedication to rebuilding after a challenging season underscores the determination to rise to new heights. As the Blues embark on their journey, securing early wins is important to ease any early-season pressure on our esteemed manager, Mauricio Pochettino. The Argentine's astute vision and leadership provide the foundation for our continued success.
Head-to-Head History and Results
West Ham and Chelsea have a long-standing rivalry, with numerous thrilling encounters. Looking at their head-to-head record, Chelsea has emerged victorious in 54 matches, while West Ham has secured 43 wins. The two teams have also shared the spoils in 23 draws. Both sides will be determined to add another win to their respective tally.
West Ham vs Chelsea Prediction
Analyzing the current situation and the potential lineups, Chelsea seems to hold the upper hand in this clash. With the addition of Moises Caicedo and the improving Enzo Fernandez in their squad, the Blues have a strong chance of leaving East London with a victory. Therefore, a 2-0 win for Chelsea is a plausible prediction.
The Chelsea vs Wesh Ham clash promises to be an enthralling encounter filled with intense competition and high stakes. With both teams aiming for a much-needed victory, fans can expect an exciting display of football at the London Stadium. Make sure to tune in to catch all the action and witness the outcome of this captivating London derby.
Image Graph: