Chelsea's Impending Capture of Moises Caicedo: An Edge Over Liverpool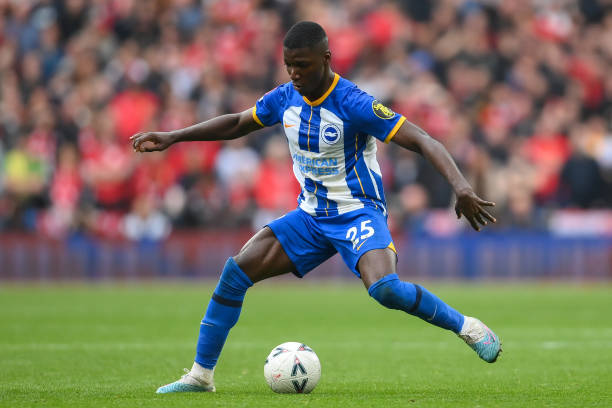 In an exciting turn of events, Chelsea is poised to secure the signing of Moisés Caicedo, edging out Liverpool with a reported transfer fee of £115 million for the Brighton midfielder.
Despite Liverpool's fervent efforts to reinforce their midfield this summer, Chelsea has shown unwavering determination in their pursuit of Caicedo. Liverpool had a £110 million bid accepted for the Ecuador international, but Chelsea's refusal to back down has set the stage for a potential record-breaking transfer.
This anticipated move comes on the heels of Chelsea's previous British transfer record-breaking deal, with the acquisition of Enzo Fernández for £106.8 million in January. The club envisions a partnership between the Argentine midfielder and Caicedo to fortify their midfield presence.
While negotiations with Brighton are still ongoing, with details regarding payment structures and add-ons to be finalized, the prospect of 21-year-old Caicedo donning the Chelsea jersey at Stamford Bridge is imminent.
Chelsea's appealing wage offer has swayed Caicedo's preference in their favor over Liverpool. Additionally, the club is making significant strides in securing a £55 million deal for Southampton's Roméo Lavia, a separate endeavor from the Caicedo agreement.
In a parallel development, Chelsea is considering the potential addition of Kasper Schmeichel, the talented Nice goalkeeper, as a replacement for the outgoing Kepa Arrizabalaga, who is set to embark on a season-long loan with Real Madrid.
Arrizabalaga's transfer to Madrid comes as the Spanish giants sought a goalkeeping solution following Thibaut Courtois' injury setback. Chelsea successfully outmaneuvered Bayern Munich for Arrizabalaga's signature, securing his preference for a return to Spain and a reunion with the club.
It is important to note that Arrizabalaga's loan deal with Madrid does not include an option or obligation for a permanent transfer. The move to Bernabéu presents a fresh start for the 28-year-old goalkeeper, who seeks to revive his career following a fluctuating stint since becoming the world's most expensive goalkeeper five years ago.
With the departure of Édouard Mendy to the Saudi Pro League, Chelsea has recognized the necessity for additional goalkeeping cover. The club initially intended to make a substantial investment in a new No. 1 goalkeeper at the start of the summer transfer window. However, difficulties in offloading Arrizabalaga due to his high wages prompted Chelsea to recalibrate their strategy. Consequently, a more budget-conscious approach led to the acquisition of Robert Sánchez from Brighton for £25 million, potentially positioning Sánchez to make a significant start against Liverpool.
As the transfer saga unfolds and Chelsea's roster undergoes transformation, the footballing world awaits further developments in what promises to be an enthralling chapter for the club.
Image Source:
Embed from Getty Images