Chelsea's Midfield Masterplan: Tyler Adams, Caicedo, and Lavia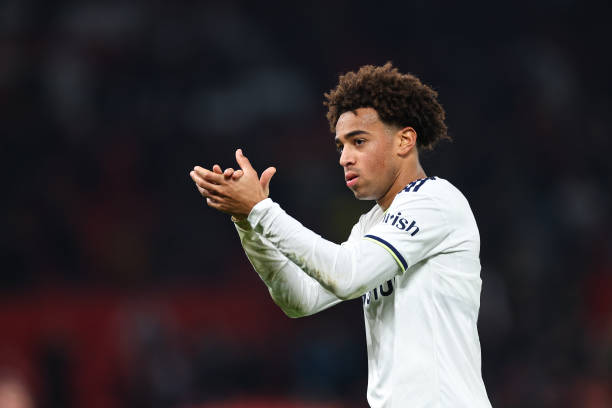 The transfer rumor mill is buzzing with excitement as Chelsea sets its sights on a spectacular midfield makeover this summer. With negotiations underway and speculations running rampant, the Blues are poised to make some electrifying moves in the transfer market. Among the prime targets are Leeds United's Tyler Adams, Brighton's Moises Caicedo, and Southampton's rising star, Romeo Lavia. Strap in, Chelsea fans, as we delve into the enthralling details of this transfer saga!
The Adams Enigma:
Tyler Adams, the 24-year-old midfield dynamo, has emerged as a tantalizing prospect for Chelsea. The club is currently engaged in talks to secure his services, with an intriguing £20 million release clause hanging in the balance. The question on everyone's mind: Will the Blues choose to splash the cash outright or orchestrate a meticulously crafted deal? Adams' journey from RB Leipzig to Leeds was a whirlwind, and his undeniable talents have the Stamford Bridge faithful eagerly awaiting the next chapter in his career.
Caicedo Chronicles:
Brighton's Moises Caicedo has found himself at the heart of Chelsea's transfer ambitions, as the club looks to bolster its midfield prowess. The Ecuadorian sensation, who possesses a remarkable blend of flair and tenacity, has been the subject of intense negotiations. Chelsea's initial bid of £80 million was turned down by Brighton, who are valuing their star asset at a staggering £100 million. Caicedo himself appears keen on a move to the capital, with his weekend off fueling the fervent speculation surrounding his future.
Lavia's Ascendance:
Amidst the transfer whirlwind, Southampton's Romeo Lavia has emerged as another name on Chelsea's radar. The young midfield prodigy has caught the eye of several top clubs, and Chelsea's interest is no secret. Liverpool's failed bids only add to the intrigue, leaving fans wondering if Lavia's destiny lies at Stamford Bridge. Personal terms are expected to be a mere formality, potentially paving the way for a summer switch that could redefine Chelsea's midfield landscape.
As the summer transfer window unfolds, Chelsea fans find themselves on the edge of their seats, eagerly anticipating the transformation of their beloved club's midfield. The Tyler Adams saga, the Moises Caicedo conundrum, and the Romeo Lavia intrigue collectively paint a picture of ambition and aspiration. Will Chelsea successfully assemble their midfield puzzle, solidifying their status as contenders on all fronts? Only time will tell, but one thing is certain – the summer of 2023 promises to be a captivating chapter in the storied history of Chelsea Football Club. Stay tuned, Blue faithful, for the thrilling twists and turns that await.
Image Source:
Embed from Getty Images