Exciting News: Chelsea Secures £115 Million Deal for Moises Caicedo!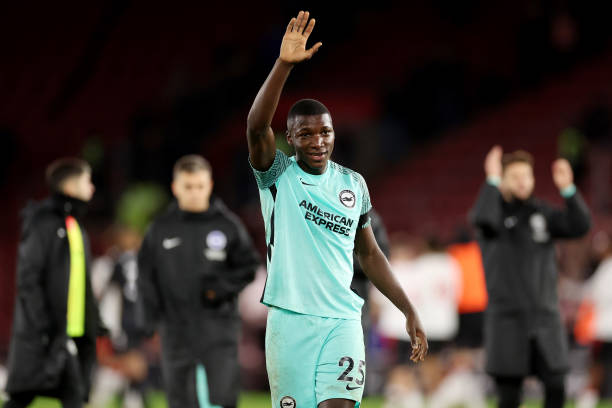 In a groundbreaking move, Chelsea has officially reached an agreement with Brighton & Hove Albion for the sensational signing of Moises Caicedo. The deal, valued at an impressive £115 million ($146 million), marks a significant step forward for the Blues as they continue to strengthen their squad.
The anticipation is palpable as Caicedo is set to undergo a comprehensive medical examination on Monday at Chelsea. The deal's completion is expected on the same day, with the young talent poised to pen an eight-year contract, including the enticing option for an additional season.
Chelsea's commitment to securing Caicedo's signature is undeniable, as they plan to make an initial payment of £100 million, complemented by £15 million in potential add-ons. Notably, the club is confident that a significant portion of these additional incentives is well within reach. To add another layer to this exciting move, Brighton will also benefit from a sell-on clause cleverly incorporated into the agreement.
Throughout the summer, Chelsea's pursuit of Caicedo has been a compelling narrative, with the club's determination shining through despite other suitors. Liverpool, for instance, made a late play for the 21-year-old dynamo just last Thursday, offering a staggering £110 million that Brighton accepted.
An intriguing twist in the tale emerged when Liverpool's manager, Jurgen Klopp, confirmed on Friday that a deal had been arranged for Caicedo's transfer, though details remained discreet regarding the impending medical evaluation.
However, Chelsea remained undeterred, demonstrating their commitment to strengthening their midfield. An earlier effort to secure Tyler Adams from Leeds United ultimately fell through, leaving room for the marquee signing of Caicedo.
The timing and circumstances of Liverpool's entry into negotiations, combined with Caicedo's current location in London, reinforced the understanding that Chelsea retained a strong advantage in securing the talented midfielder, despite Liverpool's initial bid acceptance.
Meanwhile, Liverpool also seeks reinforcements in the midfield following the departures of Fabinho and Jordan Henderson. The battle for Caicedo's signature reflects the competitive nature of the Premier League, with top clubs vying for the best talent in the game.
Chelsea's pursuit of Caicedo underscores their commitment to revamping the team after the departures of Mason Mount, Mateo Kovacic, N'Golo Kante, and Ruben Loftus-Cheek. The club's ambitions extend beyond Caicedo, with Southampton's Romeo Lavia also catching their attention—a player who has similarly attracted Liverpool's interest.
Brighton, on the other hand, continues to make strategic moves, having already sold Caicedo's midfield partner, Alexis Mac Allister, to Liverpool. This adds an intriguing dimension as both teams gear up to compete in the upcoming Europa League season.
The recent clash between Chelsea and Liverpool ended in a 1-1 draw, setting the stage for an enthralling season. With Mauricio Pochettino at the helm, Chelsea is poised for an exhilarating campaign and is next scheduled to face West Ham next Sunday. As the football world eagerly awaits Caicedo's official arrival, the Blues are firmly on the path to greater glory. Stay tuned for more updates on this thrilling transfer and the exciting journey that lies ahead for Chelsea FC!
Image Source:
Embed from Getty Images