Chelsea's Injury Woes: A Comprehensive Update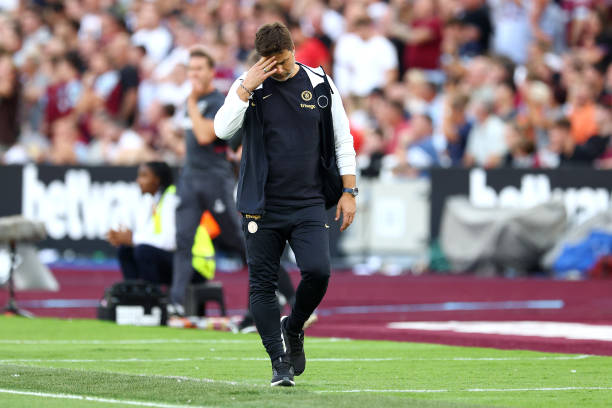 Chelsea's journey under new manager Mauricio Pochettino has had its share of challenges, with injuries plaguing several key players. As we navigate through the early stages of the season, let's take a closer look at the injury updates and potential return dates for these pivotal members of the Chelsea squad.
Moises Caicedo
The latest addition to Chelsea's injury list is Moises Caicedo, who missed the recent clash with Bournemouth due to a knee injury sustained during international duty with Ecuador. While there's hope that this setback isn't severe, Caicedo is expected to be back in action for Chelsea's home match against Aston Villa on Sunday, September 24, 2023.
Noni Madueke
Noni Madueke was a surprising absence in the Bournemouth game after picking up a muscle injury while representing England Under-21s during the international break. The club remains optimistic about his recovery and aims for his return before the end of September.
Reece James
Reece James, the club captain, has been sidelined since the opening weekend due to a hamstring injury sustained against Liverpool. Initially, there was hope for a return after the first international break, but Pochettino has now pushed the comeback date to after the next international break in October. Chelsea fans can anticipate James' potential return on Saturday, October 21, 2023, against Arsenal.
Romeo Lavia
Summer signing Romeo Lavia faced an unfortunate setback during the international break, delaying his debut for Chelsea. An ankle twist has left him sidelined, and his return date remains uncertain, pending assessment.
Armando Broja
Despite reports suggesting Armando Broja might make a return against Bournemouth, Pochettino denied these claims, and Broja was absent from the squad. His comeback timeline remains uncertain.
Benoit Badiashile
Benoit Badiashile is back in training after a hamstring injury suffered during pre-season. While this is a positive development, caution dictates that he won't be rushed back, with a potential return expected in October 2023.
Carney Chukwuemeka
Carney Chukwuemeka, who made an impactful start to the season, underwent knee surgery following an injury sustained after scoring his first goal for Chelsea. He is projected to be out of action until at least October.
Trevoh Chalobah
Trevoh Chalobah's recovery from a hamstring injury remains relatively undisclosed, with Chelsea noting that he continues to undergo rehabilitation programs. His return to the first-team lineup may occur in October 2023.
Christopher Nkunku
The arrival of Christopher Nkunku has been eagerly anticipated by Chelsea fans, but his recovery from knee surgery is still in its early stages. A potential return in December 2023 appears to be the most likely scenario, with the busy festive schedule potentially pushing it back to January.
Wesley Fofana
Unfortunately, it appears that Chelsea's £75 million defender, Wesley Fofana, is unlikely to feature at all this season due to an ACL injury. His potential return is set for the summer of 2024.
As Chelsea navigates these injury challenges, the resilience of the squad will be tested, and the return of key players will be eagerly awaited by fans. Stay tuned for further updates on their road to recovery and their impact on Chelsea's Premier League campaign.
Image Source:
Embed from Getty Images